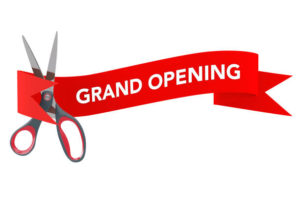 8th and 9th of December Re- Opening Retreat Yogaroom 08:00-22.00
(YOU CAN JOIN FOR A LESSON , ONE DAY OR TWO DAYS, ITS ON YOU)
After a year of pause and buiding of our intensive yoga teacher trainings, we are so happy to open our doors again for everyone! We have very dear memories of our last Yogaroom and we cant wait to build new memories with you! Everyone is very welcome to visit us, to get information and meet in smile on 8-9th of December. If you want to join our amazing program or you want to lunch with us you will need a reservation.  These two days are just a glimbs of what we are preparing for you. It is a very nice oppotunity to feel the yogic life vibe and with this weekend ticket you are welcome to join the lessons for the next 7 days, completely for FREE!
One day Ticket €19,95 (Saturday or Sunday), incl lunch €29,95
Weekend Ticket €29,95 (Saturday and Sunday), incl 2x lunch €49,95
All tickets are incl unlimited yoga lessons in the week of 10th Dec.
1 child per parent is welcome for free on saturday to do yoga with Clown Keeski
SATURDAY (Door opens at 08.00) 
8.15-9.00 Opening ceremony – Yogaroom and Yogic LifeTeam
9.00-9.30 – Classic Sun Salutation – Students of Yogic Life Teacher Training
10.00-11.30 Yoga Basics – Teacher Zdenka (Satya Simran Kaur)
11.30-12.30 Asana Basics – Teacher Sarah Jane Rawkins
12.30-14.30 Lunch Break (Vegan),  special dieet on request
14:00-15.00 Restorative Nidra Yoga – Teacher Zdenka (Satya Simran Kaur)
15:15 – 16.15 Parent and Child Yoga – Teachers Clown Keeski and Zdenka (Satya Simran Kaur)
16.30-17.00 Pranayama
17.00-18.30 (inner) Gaze Yoga
19.00-21.00 Live Music, Bhakti Yoga – Teachers Wu Wei and Yvon
21.00-22.00 Connecting and Sharing
SUNDAY (Door opens at 08.00) 
08.30-10.00 OSHO dynamic meditaton – with Zdenka (Satya Simran Kaur)
10.30-12.00 Kundalini Yoga – Teacher Ayse (Prem Radha Kaur)
12.30-14.30 Lunch Break (Vegan),  special dieet on request
14.00-15.00 Pelvis Health – Teacher Luz Dary Schilt
15.30-17.00 Fire up and down,  Tapas and Ahimsa – Teacher Zdenka (Satya Simran Kaur)
17.00-19.00 Thai Yoga Massage – Teacher Lorena Asencio
19.00-21.00 The Ecstatic Buddha Dance – Teacher DJ Cees
21.00-22.00 Connecting and Sharing